What is Frankenmuth Certified
Frankenmuth Certified is a free community based certification program, designed to build local experts on a variety of topics connecting generations of residents, employees and visitors. Participants will expand their knowledge and be more "in-the-know" on key areas that combine to make Frankenmuth so special. By becoming Frankenmuth Certified, you'll gain the knowledge to become a great ambassador, and will be able to share how great the Frankenmuth community truly is with others. Think you already know everything about Frankenmuth? It's time to prove it. If you know there's more to learn, this program is also for you…we make it easy, so play along!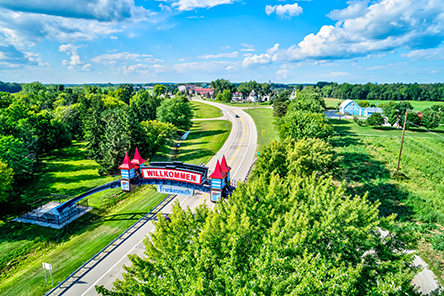 How do I become Frankenmuth Certified?
Certification can be achieved by successfully completing a series of online quizzes about our community. Each "open book" quiz features a different theme, and can be taken at your own pace. You may stop at any point and when you log back in, you can resume where you left off or try another section. It will save your work in each section so you have the freedom to go at your own pace. If you get stuck on a question, simply visit the link under the question for some guidance or contact the Frankenmuth Chamber of Commerce and Visitor Center for assistance.
After each quiz is completed with a passing score, you will receive a confirmation email. Once you've completed them all, you'll also receive a certificate of completion. It's that easy! But the fun doesn't stop there. Certified members of the community will be invited to participate in a special annual recognition event as well as be added to an insider's email group so you can stay "in the know" in the future too! Get started by creating your own free account now.